If your WordPress website is not updated consistently , 3 consequences as below will happen soon. 
Even though WordPress is the most popular platform for website creation, there are still a lot of customers resistant about updating WordPress and even purposefully leave their WordPress website severely outdated. This means they are leaving themselves open to problems. So, we put together this article explaining why every WordPress website owners should get their website maintained, especially to update the latest version of WordPress and Plugin on their website. Hopefully, by the end, you will be convinced of the importance of keeping your WordPress website properly updated.
Maybe your motto is "if it ain't broke, don't fix it".For a lot of situations that's a commendable philosophy, however not when it comes to WordPress, or software in general.
So why do you need to update? Three reasons:
Website Security
Bug fixes
Site Speed
Website Security
Website security is arguably the most important reason why you should keep your WordPress website up to date. WordPress powers more than 30% of all websites in the world. Due to its popularity, WordPress is a common target for hackers, malicious code distributors, data thieves, and hackers.
Every WordPress update includes release notes, listing what has been fixed and changed in this update. Hackers read the release notes and then try to exploit them by searching for sites that haven't been updated yet. If your site is running on an older WordPress version, this means that it has known vulnerabilities, where below will happen to your WordPress website soon.
Deceptive site ahead warning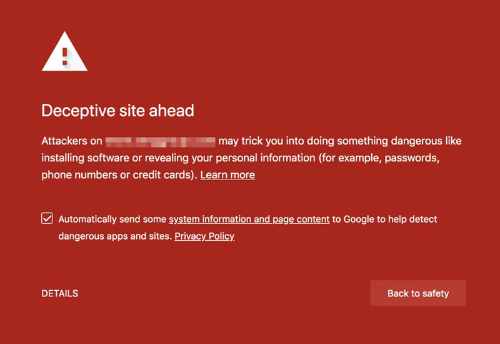 Warning from Google about unsafe site. Caused by nulled theme / plugin.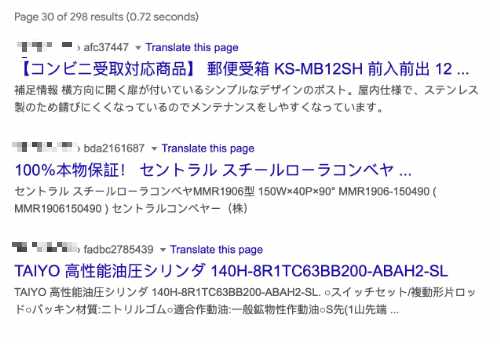 Japanese title and descriptions. Caused by vulnerabilities.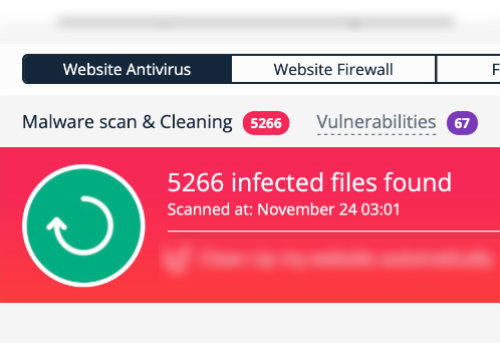 Unbeliever of malicious files. Caused by vulnerabilities.
Besides the core installation of WordPress, plugins and themes can also be exploited by hackers to cause conflict with each other and your themes.  This will be the long process to be done in order to patch vulnerabilities and update the plugins, so that your site isn't open to attack.. You need to make sure that all your WordPress plugins, themes, and the core itself is always up to date.
Bug Fixes
All software has bugs, WordPress too. Bugs are mistakes in a computer program or system that make it behave in an unintended way. WordPress community will launch the new release to fix the bugs. For example, the most recent WordPress 4.2.3 update fixed 20 bugs from the 4.2 release. If you insist on not updating WordPress, then you will be unable to receive help.
Site Speed
Besides resolving security vulnerabilities, WordPress updates incorporate small improvements to website speed and performance. Therefore, by not  updating your WordPress website, website loading speed will getting slower and slower. Slow website speed will affect your website SEO as well. Since speed is a huge factor in SEO, you should definitely keep your WordPress updated to ensure maximum performance benefits.
Compatibility
Without regular updating, any update can break your existing website if the latest update version is not compatible with one of the plugins or theme. This is why it is crucial that you keep regular WordPress backups.
In sum, the only downside without regular update is that in some cases your site will break. Then a total website revamp must be done. However the upside is that you have:
Improved WordPress security
A bug free WordPress website
Faster WordPress experience
Better compatibility
Now that you know why it's important to keep your WordPress site updated, let's take a look at how to update WordPress.
In this article, we outlined the most important reasons why it's best to always use the latest version of WordPress. These include improving your website's security, solving bugs, improving website speed, and remaining fully compatible with all accompanying software. Other than looking at the benefits of making regular updates, we also touched on the different ways you can use to perform the updates properly. Avoid missing out on amazing benefits offered by the latest version of WordPress and start practicing regular updates and backups.
Last but not least, 50% Matching SME Digitalization Grant that enable you to claim up to RM5,000 can now apply through us, Karuna. This sum will be sufficient to update your WordPress Website and sign up for one year maintenance package with one year SSL certificate.  Kindly contact our sales or fill in the application form here.
Questions and Answers from Goggle Search Engine