The Right Web Design Company for You!
Today, GEOLOCATION no longer matters when come to choose a web design company. Even though some prefer doing business on the local, web design companies now run their business on a global market, competing with world-famous brands and corporations. And this is the true beauty of the internet.
Web design companies used to gain credibility through their client's reputation and projects they have done for them. Nowadays, you got to be more demanding than these. Instead, a good fixed of web design company should have capability to provide you a COMPLETE WEB SOLUTION; A bespoke web design package with the  related services like website marketing, maintenance and reinforcement.
CROSS CULTURE is another critical factor that many people has overlooked when come to choose the right web design company. It is important to ensure the web design company do understand the culture in your business practise, and prepare the plan accordingly.  By taking Cross-Cultural Factor into consideration, whether the web design company is from Hong Kong, Taiwan, Singapore or some other country will not be an issue.  Just do not be afraid to step out from your courtyard and look over the fence to see what the neighbours are doing.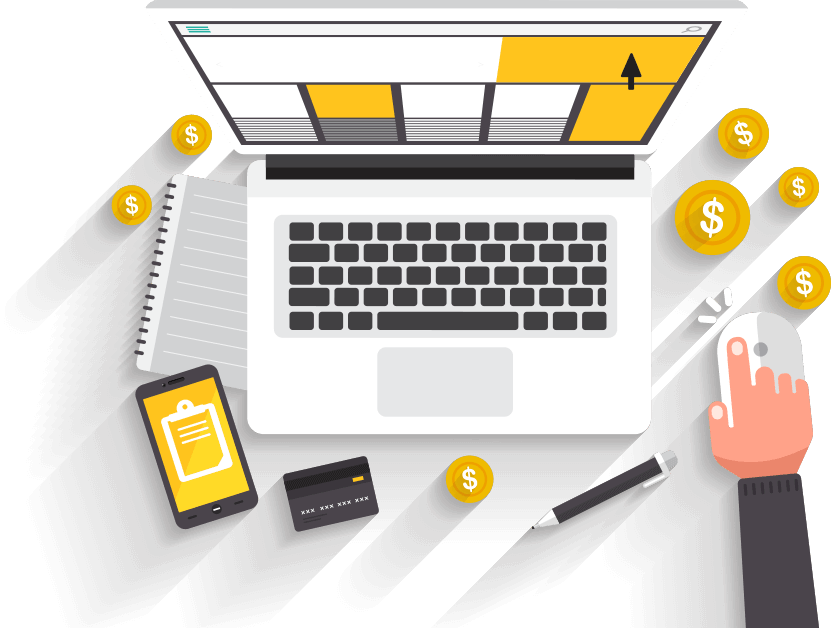 "Avoid making a decision based solely on location. Rather, focus on expertise. It's easy to choose a website development company based on which is nearest to your place of business. But with today's technology and the ability to communicate via teleconference with anyone in the world, location is a much smaller factor than it once was."

When it comes to finding the right Web Design company for your business, going local doesn't always make sense. Currently, our clients are from all over Malaysia and even Singapore. We don't encourage to search globally, but also do not limit yourself, explore the surrounding within Sarawak, or even Malaysia. You could find a better alternative than what you have locally. 

Web Designer

Web Programmer

Marketing

Sales
Strategic Plan

Quality Focus

Powerful Outcome
Experience Team Since 2009!
Established in 2009, our company has grown to become one of the leading Sarawak web design and development companies. KARUNA is a Malaysia registered company (No. 972491-T) . No more working as freelance as we understand website as a continually process to develop, marketing, maintain and reinforce.
A true test of a web design company's ability is their longevity. You want a company that's been around for a while—and one that plans to stick around. The more experience a design company has, the more they've had to change and adapt with the many new trends of the internet. And the more likely they'll be around next year to help support your new website.
SME Website

Corporate Website

Website Makeover

Multi-vendor Website
SEM

Google Adwords

Social Media Management

Email Blast
One-Stop Website Centre.
Comprehensive Services!
Drag and drop or DIY websites are popular among the new start up as well as for new online sellers. Nothing is free, it is because it required less in the initial cost which distributed into monthly payment in the later stage. This model, however, doesn't suit middle or larger size of companies, which also required SEO & SEM services for website launching, marketing and maintenance.  Our One-Stop Website Centre caters all these services to our clients.

Responsive Website

User Friendly Website

Visually Creative Website

SEO Friendly Website

Cost Effective Website

CMS Website
Let Us strategise Your Plan to
Create Your Winning Website!
If one of below match your mindset, we shall have a talk.
Your location is within Sarawak or neighbourhood,

Need expertise advise and guideline to manage the opportunities and possible ditches on the pathway.

You are needing the right agency that is capable of building a useful website with SEO for your business and company direction.

C

oncentrate in growing your business, and all website marketing and maintenance issues to be fully taking care off.
Whether you are a start-up or an established business, we strive to help our clients to realise their goals. If you would like to discuss any aspect of your web design project or have any questions regarding our services, our Sales Team are always happy to have a chat on PHONE: 082-576113.  Alternatively, you can send in your enquiry via email.
Send Us a messege