Digital marketing agency Malaysia
Elevate your brand with Karuna - Malaysia's go-to digital marketing agency for driving unparalleled ROI, generating robust leads, and accelerating sales. Trusted by over 1,000 SMEs and Corporations.
Trending Digital Marketing Services in Malaysia
Karuna is a well-established digital marketing agency in Malaysia. We ensure our services reflect the latest trends in the market. We aim to boost your brand's online presence using trusted and well-known digital channels in Malaysia to reach a wider audience with maximum efficacy. Here's a look at the services we provide:
Pay Per Click (PPC) Advertising
Top-placed ads receive four times more clicks. At Karuna, we focus on understanding the user intent for each keyword, refining our strategies to optimize conversions. Trust our PPC experts for the best return on your investment.
Why Choose Karuna's PPC Services?
Expert Campaign Management: With over RM2M in PPC budget managed, our team's expertise ensures your campaign is built for success from the ground up.
Customized Strategies: We don't do "one-size-fits-all." Every campaign is meticulously designed to be industry-specific and conversion-oriented.
Comprehensive Keyword Research: We dig deep to find the optimal keywords your target audience is searching for, ensuring higher-quality traffic to your site.
Conversion-Centric Approach: Beyond just clicks and impressions, we focus on what really matters — conversions. Our landing pages are optimized to turn visitors into customers.
Search Engine Optimisation (SEO)
We have a proven track record of elevating our clients to the top in search engine rankings, leading to increased traffic and more business opportunities. We can make your website your most effective marketing asset.
Why Choose Karuna's SEO Services?
Personalized Strategies: After analyzing your goals, site metrics, and competition, we tailor an SEO strategy that aligns perfectly with your business objectives.
Organic Traffic Growth: Unlike paid strategies, we focus on exponential organic growth that boosts visibility and lowers cost-per-acquisition.
Local to National SEO: We have specialised strategies for every scope, whether you're targeting local keywords or aiming for national exposure.
Content Creation: From SEO-friendly blogs and articles to press releases, we create a web of content that positions you as a leader in your industry.
Content Marketing
Over 70% of marketers prioritize content creation. Navigate today's competitive market with our high-quality content tailored for each stage of the customer journey.
Why engage Karuna's Content Marketing services?
Expertise, Authority, and Trust: Our high-quality content establishes you as the go-to expert in your industry, increasing your brand's authority and trustworthiness online.
Tailored SEO Strategies: Our content doesn't just inform; it's meticulously crafted to boost your search engine rankings, making you more visible to potential customers.
Lead Generation and Conversion: We focus on creating content that doesn't just attract visitors but converts them into leads and eventually into loyal customers.
Revenue-Focused Approach: Our goal is not just traffic or visibility; it's generating revenue for your business. We align our content marketing strategies to impact your bottom line directly.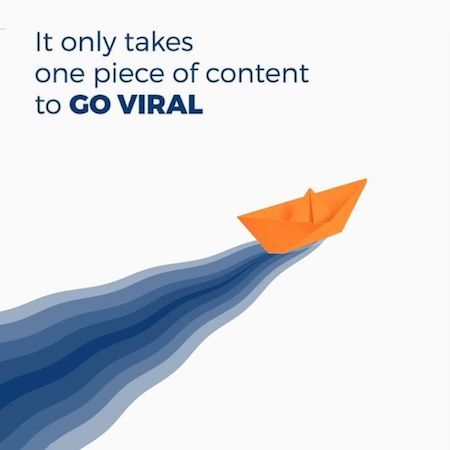 Exceed Expected Results
An International School rebranding and relocation posed a challenge for the school in recruiting new students. With a 9-month brand awareness campaign, the client recruited 1300 lead that surpassed the initial goal of 1200.
Tunku Putra Help International School
Increased Room Booking
Karuna helped to revamp the new website for Everly Group of hotels. By developing a digital marketing strategy to focus on Weddings, the campaign has managed to increase the room bookings by more than 4,000 rooms.
Get your marketing managed by our diverse team of specialists!
OUR WORKS
Need to See More First?
Slide to the left to see our most recent Facebook marketing portfolios below.
Our Clients
Our talented and experienced team has worked with an impressive portfolio of clients, including Government Agencies, Corporates, SMEs and Startups, from around the globe.

OUR WAY
Karuna's Digital Marketing Approaches
At Karuna, we understand that a one-size-fits-all strategy doesn't work in the diverse field of digital marketing. Here's how we tailor our approach to best serve our clients across six key digital marketing areas:
Integrated Digital Strategy Approach
Karuna consolidates all our digital services into a unified strategy. This means our SEO, PPC, social media, and other efforts complement each other. This creates a cohesive brand narrative across all platforms, maximizing impact and efficiency.
Customer-Centric Approach
Our strategies center around what the customer wants and needs. This approach leverages data-driven marketing to understand customer behavior, and then optimizes content, social media, and advertising strategies to resonate with specific audience segments.
Localized Marketing Approach
Recognizing the diversity of the Malaysian market, Karuna offers geographically tailored strategies. Especially with KOL and social media marketing, local Sarawak and West Malaysia influencers are engaged to connect with regional audiences. SEO and PPC efforts are also localized to reach customers where they are.
Agile Marketing Approach
In a rapidly changing digital landscape, agility is key. Karuna adopts a flexible marketing strategy, allowing real-time adjustments based on campaign performance data. This ensures that SEO, PPC, and content marketing efforts are optimized for current trends and audience preferences, maximizing ROI.
Have a project in mind?
Work with Karuna to Grow Your Brand Online.