Get Your Professional Website Design
It only takes 2 minutes for us to know more about your enquiry.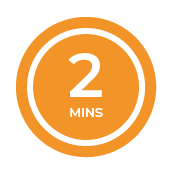 Begin Your FREE Quote Below
Please note all fields are required
Get in touch with our Sales consultant directly via WhatsApp
Website Design in Malaysia
We design and build custom website design & CMS development, responsive web design for SME, corporate and eCommerce websites.
Essential Factor
Responsive Website Design
First of all, Google prefers responsive web design because content that lives on one website and one URL is much easier for users to share, interact with, and link to than content that lives on a separate mobile site. So, responsive website will have better result in SERP (Search Engine Ranking Page) too.
Most importantly, it will be available 24/7 and can be accessed from anywhere in the world. Due to this, number of responsive websites are increasing dramatically because it acts as the gateway in the online world. Therefore, it is an integral part of your business marketing strategy.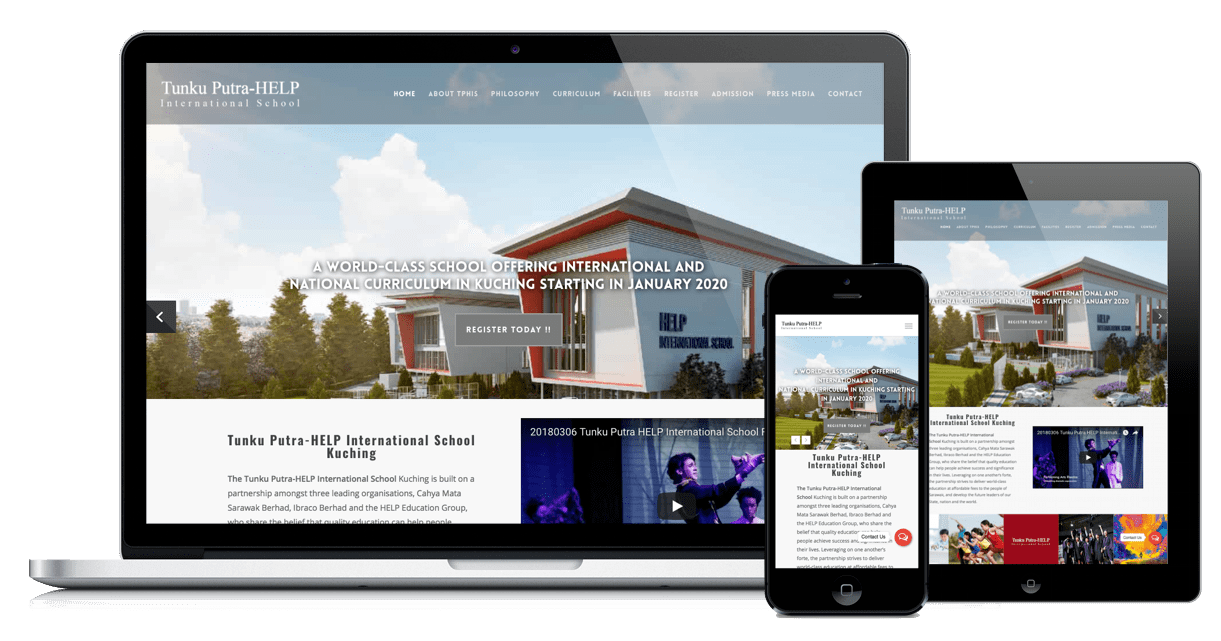 The rationale
To Use KARUNA to Build your Website
Our clients let us handle their website design after they get to know our working attitude and commitment.
Because at KARUNA, our team understand that our job is more than just web design. Karuna has the responsibility to deliver a winning tool for them to compete online. Thus, for every website we build, we went a lot deeper with a 'strategy-first' approach that allows our clients to convert more visitors into leads and sales, ultimately increasing their profits.
In addition, to ensure customer satisfaction, our team prepares the website with the BEST SEO and User experience in mind.
See Our Story

Web Design
Our team will make sure the navigation on the website is simple and easy-to-use while maintaining brand consistency across the logo and visuals placed.

Responsive
The website will have a mobile-friendly interface for all users in order to have an enhanced user experience, with quick speed and easy navigation.

SEO
With the use of SEO integration, we have the readiness to maintain successful listing at the top search engines, and be recommended by Google.

Maintenance
Support will include correction of errors caused by unauthorized modifications, as well as responding to requests and last but not least, maintaining a secure website.
Try it now!
Essential
A professional looking website ideal for increasing awareness of your small medium enterprise. We'll give you all the training you need to upload your own content, keeping costs down.
Most Popular
E-commerce
A complete E-Commerce system with unlimited products, full inventory control, multiple payment methods and even the ability to export data directly into your accounting software!
Recommended
Ultimate
An entirely 'done-for-you' package where we'll write your copy, upload the content and provide you with a ready-to-use money making machine to empower your online success.
Think your SEO strategy through at the beginning, and make it integral to your web design & development.
Search engine optimization (SEO) is vital for success on the web & online business, allowing our customers to understand SEO is part of our goal. But why do our customers need to understand this? Why don't we just provide it? Because like most things in life, it works better when it's a "two way street". Customers are aware of what we are mutually trying to achieve. Hence, we are all advancing in the same direction – together.
In certain big cities, a large number of businesses have been ripped off by dubious firms offering SEO services. Large tele-sales operations have grown around this business, offering "first page of Google" and even "guaranteed". Of course, no-one except Google can guarantee who will appear on their first page within the organic listings. Secondly, the first question you should ask is – first page for which exact search phrase.
In Malaysia, the situation has not exacerbated to such an extent. Almost every company promotes their packages for websites as SEO friendly. In fact there are hundreds of SEO factors and each contribute different weights to the overall SEO score. Questions like "How many SEO factors been fulfil would make a truly SEO friendly site?" As a result, customers end up in a dilemma in selecting the right web design company to work with.
KARUNA considers SEO as an integral part of the web site development process. The full set of potential search phrases are considered at the onset of the Web development and how these phrases can be woven into the site content, its titles, headings and navigation. Therefore, you get an incredibly cost efficient web site that gains traffic for years afterwards, often without requiring Pay-Per-Click ads (PPC) or greater overheads on SEO.
Think your SEO strategy through from the beginning, and make it integral to the development.