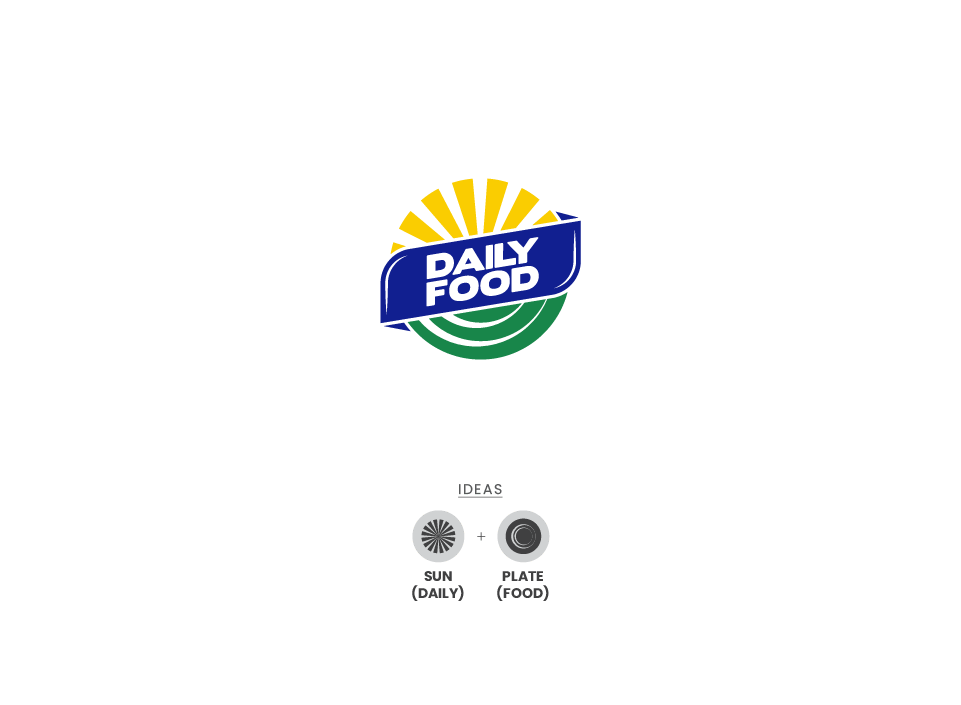 Client : Daily Food (DelizEuro Trading)
Industry : Food & Beverages
Daily Food is a brand created by DelizEuro Trading who specialized in importing unique foreign food brand for local retail outlets. In 2019, DelizEuro Trading aims to launch Daily Food as a new brand for locally branded dairy & grocery products.
The Daily Food logo holds an emblem concept that combines the fundamental elements of food. The sun element represents the very idea of food as everything needs sunlight to grow, and of course a plate element to signify the idea of daily. Combined, the logo strikes as a strong idea of a daily need which is food.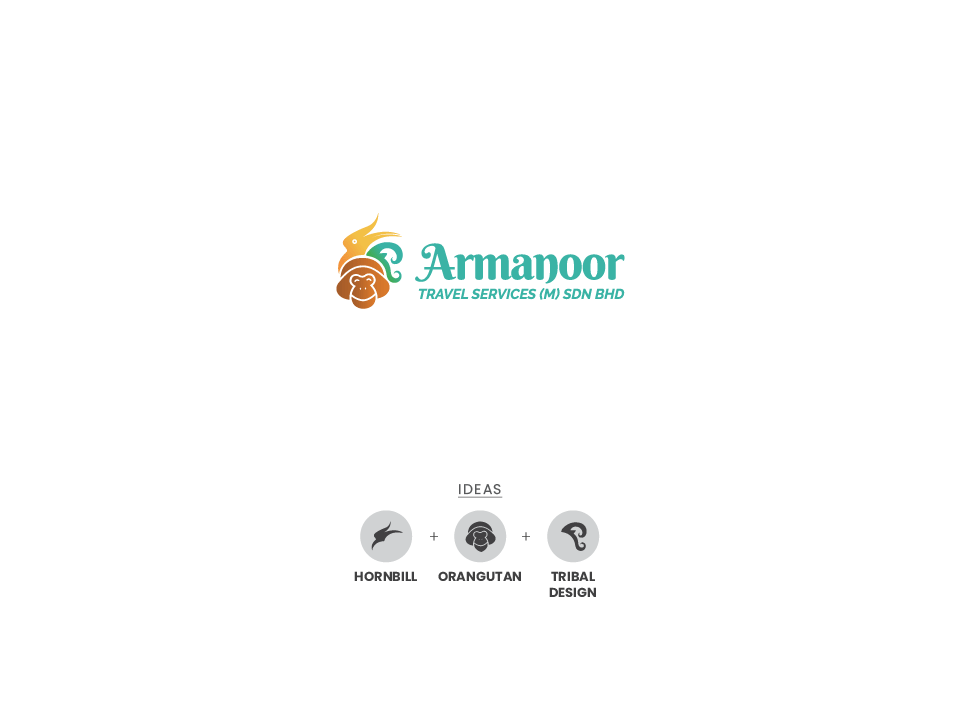 Client : Armanoor Travel
Industry : Tourism & Hospitality
Armanoor Travel is a travel agency & holiday service provider based in Kuching, Sarawak. They offer many kinds of travel services such as inbound tours, tailored made itinerary in Borneo Island, Airbnb, ticketing services, cultural tours & more.
The Armanoor Travel logo concept visualizes the cultural significant elements of Sarawak. As Armanoor Travel provides travel services within Borneo Island, this logo acts as the first image & impression of Sarawak. It consists the Hornbill graphics, the symbol of Sarawak, the Orangutan, the mascot of Borneo & the tribal design element, the soul of Sarawak. These elements are combined with this logo resulting a design that represents the island of Borneo.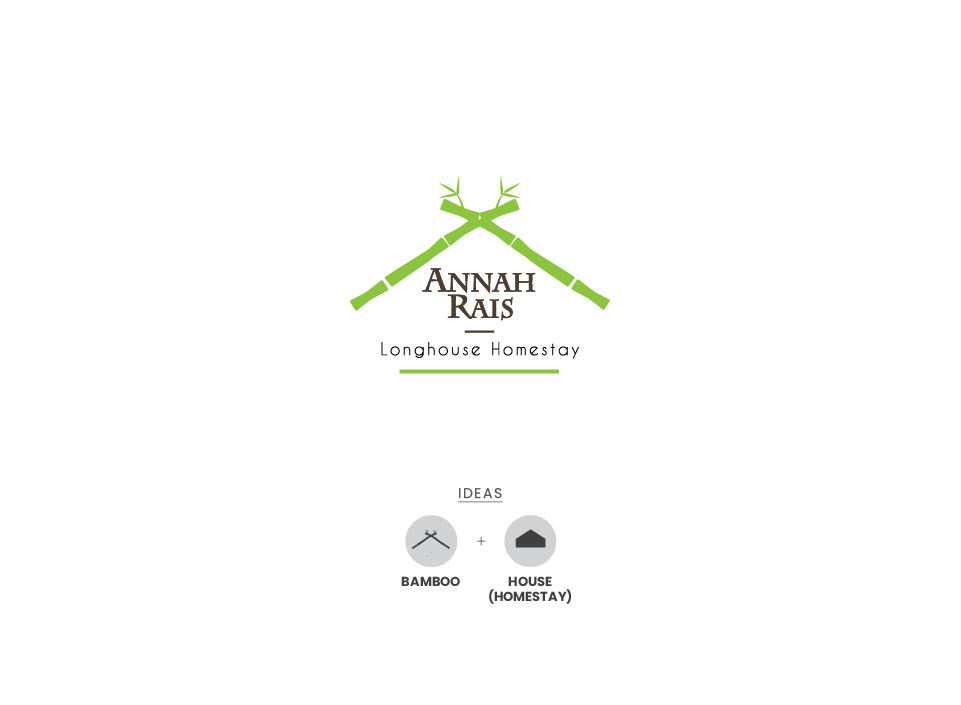 Client : Annah Rais Longhouse Homestay
Industry : Tourism & Hospitality
Annah Rais Longhouse Homestay is a cultural longhouse located at a valley with river stream that the "Bidayuh" tribe had stayed for more than 150 years. Now the longhouse is converted into a tourist destination & a homestay for all.
The Annah Rais logo consists the primary element of the place, which is bamboo. The bamboo element in the logo resembles the way local use to build their houses, starting with 2 bamboo stickes nailed to form a shape of a roof. The logo resembles this perfectly & with a simple concept, this logo spreads a cultural & historical meaning.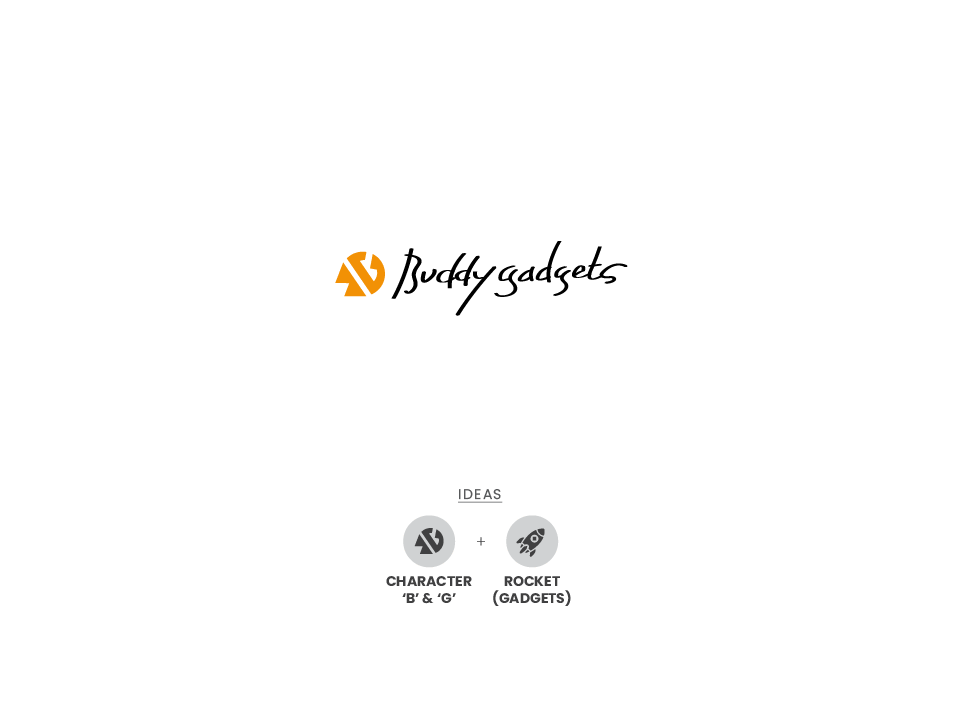 Client : Buddy Gadgets
Industry : Products & E-Commerce
Buddy Gadgets is the a gadgets store in Kuching that strives to bring in highly innovative products from all around the world such as Quirky (USA), Celluon (Korea), Katadyn (Switzerland), Philips (Holland), Odoyo (Japan), Cubify and Leap Motion Inc (USA).
The Buddy Gadgets Logomark infuses the character 'B' & 'G' into a seemingly image of a rocket. With an inverted 'B' to ofrm the booster image and the 'G' as the head of the rocket, this logo perfectly portrays the idea of gadgets a rockets represents the very idea of technology.
BELIEVE IN DESIGN,
WITH DESIGN WE BELIEVE